Some small spots of colouring oxides (iron, cobalt, manganese and nickel) have been applied to some glazes.
To obtain all 35 glaze recipes for the set, input these figures into the Calculation Page.
Glaze No. 1 is in the top left corner. The rest of the 35 glazes are numbered as laid out in the Grid Layout Diagram.
Clay Body: Walker's 5A Dark Stoneware
Firing: Cone 12 Reduction in small gas fired fibre kiln. Soaked at top temperature about 1 hour. Fired down in oxidation taking about 2 hours from top to 1000 deg. C.
Photo Size and Colour: The individual glaze compartments are about 1 inch (25mm.) square. Standard colours on the right hand side. The top three colour patches are 100% yellow, magenta and cyan.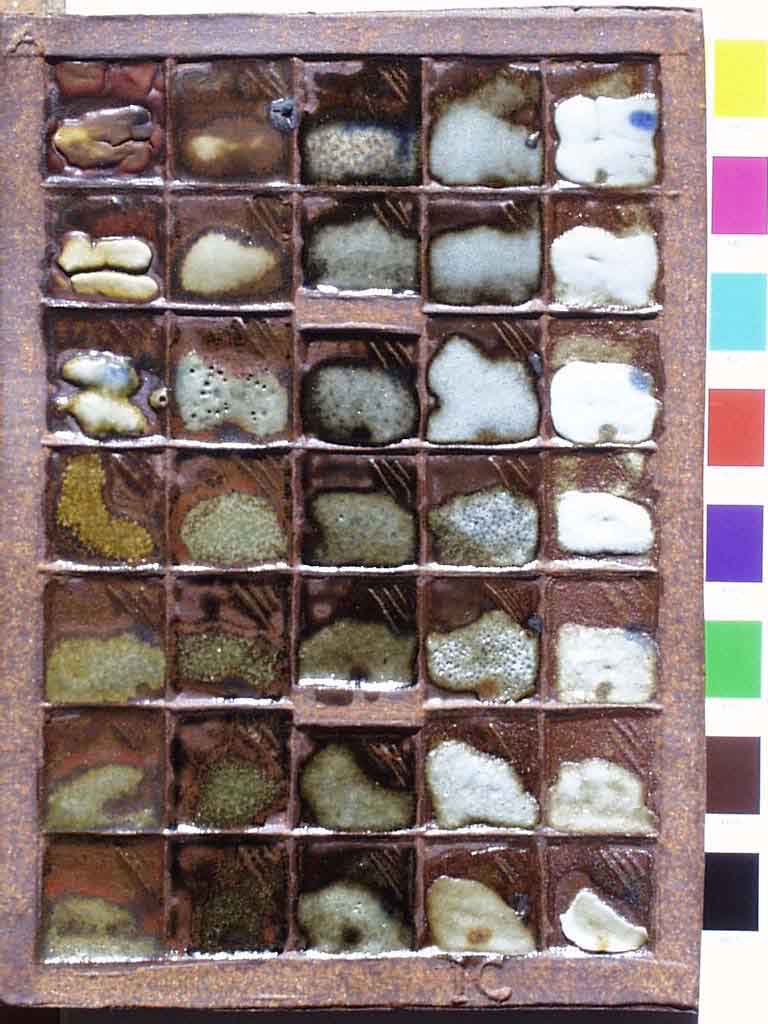 Photo by Ian Currie